Friday's Fancies: Work Wear
Friday's Fancies: Work Wear
by
smartificial
featuring
black ankle length pants
Workwear. My least favorite of the -wears.
But if you have to do it, you may as well look good.
I suggest starting with a pencil skirt, cropped trouser, or a tailored dress and building on those basics.
A good bag and shoes are your best investments.
And don't be afraid to have some fun by adding a leopard belt or a bow-tie blouse.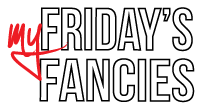 Find Me Elsewhere