Friday's Fancies: 150!
Friday's Fancies: 150!
by
smartificial
featuring
teardrop shaped earrings
Not only is today the 150th edition of Friday's Fancies, it's also my birthday!
So it feels very appropriate to share a party outfit, and this is actually a fairly close representation of what I'll be wearing tonight to celebrte a college friend's wedding.
Red lace, with a nude accessories, and a touch of glamour through some drop earrings are a perfect look to celebrate friends and ring in a new year for myself.
Here's to 28!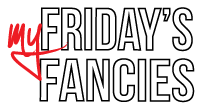 Find Me Elsewhere